Take Control Of Your insurance Cost
Many tree care companies feel like they are at the mercy of the insurance company's pricing structure. However, while insurance options are limited for tree services, there are a few simple things that you can do to take control of your insurance cost.
The first step is to understand the insurance company's goal is to, unfortunately, make a profit. They do this simply by collecting more premium than what they have to pay out in claims. Have less claims and you'll pay less. But being able to show the insurance company how you will have less claims and you'll cut your cost even more. Most of the time the insurance company doesn't understand everything about your business and how you strive to do a professional job.
Rather, they set their insurance rates based on volumes of data that includes illegitimate businesses, homeowner's trying to do tree work and non-professional tree services. To truly control your insurance cost you must always try to provide the proof to the insurance company on why you are different. Here's how…
Insurance is NOT Risk Management. A successful business owner understands that insurance is not risk management and therefore focuses on preventative, proactive business decisions that will help lower the chances of a loss and therefore the cost of their insurance. Risk management entails actively looking at your business to avoid, reduce, retain or transfer the exposures of your operations. Insurance comes into play during the last step in the risk management process. To lower your insurance cost, direct your attention on these four parts of risk management:
Avoid – It goes without saying, but the best way to lower your insurance cost is to not have any insurance claims. Avoid claims by looking at all of your operations and determining which ones are necessary and which ones are just creating more potential liability to your organization. Have you started to do more hardscape construction jobs, but don't really have the proper equipment or expertise to do these correctly? How about snow removal? Does this help your operation survive during winter or is it a filler service to your customers that actually causes more issues to deal with? Look at your operations and stop doing the ones that create unnecessary exposures to potential accidents or injuries. There will be plenty of hazards that you cannot avoid within your business, for these, the following three parts will be vital.
Reduce – With every accident or injury, you have the ability to minimize the impact of that incident by being prepared for it before it happens. Creating written policies and procedures for how your company will handle an unfortunate event will better your chances at reducing the overall cost to your company. Contingency plans for equipment breakdowns get your crews back on the job-site faster, standardized reporting procedures and available light duty activities help on getting the injured employee back to work quicker, and written employee handbooks stating your company's internal policies are all examples of how preventative focus can reduce the cost of an incident. Think about all aspects of your company and how being prepared can lower the cost of disruption to you or your insurance company.
Retain – Simply put, this risk management tool is better known as self-insuring. Companies self-insure all of the time, however, most do not know what they are retaining. Actively work with your insurance agent to look at the premium you are paying and the deductible you've chosen for your coverage and then decide what you can insure on your own. Think about how many property or equipment insurance claims you've actually had in your career? Why give your hard earned dollars to an insurance company when chances are you won't be filing claims for certain items anyways. Keep those dollars in your bank account by self-insuring more of your equipment and property.
Transfer – This is the last step in the risk management process and the part where insurance comes into play. Because you cannot avoid, reduce and retain every exposure to you company, you must transfer that risk by purchasing insurance coverage. Purchasing insurance should be reserved for only for the high severity exposures to your company; like injuries, auto accidents or a shop fire. It is also very important to work with an agent or agency that understands the tree care industry and the unique characteristics about your business. They must be able to explain why you are different than other tree services in the insurance company's statistical models.
There you have it. The way to take back control of your tree service insurance cost! By implementing a risk management mindset into your business you will not only see your insurance premiums shrink, you will see your profit margin increase due to minimizing the disruption caused by incidents and their effect on your entire business.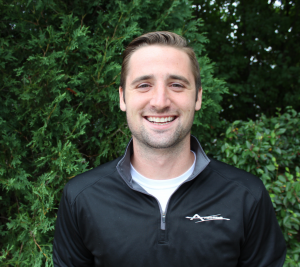 Written by: Malcolm Jeffris, CTSP