5 Ways to Combat The Imposter
Unfortunately, the tree care industry is an over-commoditized industry. A simple Google search in your area will probably show so many tree services it will make your head spin. So how do you compete against the non-professional guys; the ones that aren't playing by all of the rules and paying cash for labor, not purchasing insurance, and skipping on safety? It is not an easy thing to do, but below are my 5 ways to combat your competition.

Don't Create the Price Game – Believe it or not, the price game is created by tree services, not the customers. Companies that come in and say that they'll do the work cheaper than anyone else are the ones who devalue the work that you do. Fight this by getting to know your customer and what their goals for the property are. Do they want a backyard oasis to play and relax in? Are they concerned about a branch falling on their house or children? Whatever their concerns are, focus your solutions around those. Everyday consumers choose certain brands over others and choose to pay more for those products or services because they believe in the value of it. Tree work can be the same way, but you have to believe in your value and know how to communicate it to the customer.

Specialize – What does your company do particularly well? Are you known for a specific service in your area? If so, concentrate your sales efforts on that service as it is much easier for you to explain why you are the better choice than a non-professional tree service. You also should be able to do the work in your specialty more efficiently than your competitors, thereby increasing the value to your customer.

Use Technology – What does your Customer Journey look like? Have you thought about the experience that your customers have each time they come in contact with you? There are many software programs out there to help you make your business stand out: from automatic follow up emails such as Active Campaign, to video email software like BombBomb, to creating proposals for the customer (while still at their house) using Arborgold. Each of these tools will help showcase the level of professionalism that your company has over your competition.

Use Pictures – Examples of poor tree maintenance are all over the place. With digital cameras in everyone's pocket these days, you should be able to create a vast library of local trees that have been hacked at by an inexperienced tree service. Use these photos, along with before and after pictures of proper tree care, in your presentation to your customers. Your proposal should not be lengthy and full of technical details, but rather clean and crisp, showing what you intend to do and how it will help the customer reach their property goal.

Promote your Professional Designations – Are you touting your designations? Bragging about your credentials is not something that many people are comfortable doing, however when trying to separate yourself from a low bid competitor, you must be able to do so. ISA and TCIA both have great resources that allow you to show why your education and commitment to your industry makes you the best choice for your customer. When the property owner understands that you invest time and money into improving your own company's professionalism, they will begin to see the value that your expert opinion brings.

Competing against illegitimate businesses is one of the most common challenges within the tree care industry and unfortunately, this problem is not going away. Use these 5 tips to begin to separate your tree service from the rest.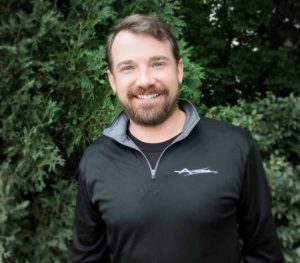 Written by: Eric Petersen