Your Employees Are The Best Machines You Have
Every tree care business owner wants to prevent injuries, however, with so many variables that arborists face, how does one actually do so? I recently asked Dr. Amanda Carpenter of CORErgonomic Solutions out of Warrensburg, NY that question. Amanda, a doctor of physical therapy, a Certified Professional Trainer and frequent speaker at TCIA and ISA events, shared with me her insight on what an employer can do to help prevent injuries and promote a healthy workplace.
Q – What role does the employer play in preventing injuries and providing a healthy workplace?
I believe that injury prevention is a shared responsibility between the employer and employee. It is the employer's responsibility to provide a safe work environment, while it is the employee's responsibility to engage in safe work practices and to keep their body in working order. The employer can be a partner in improving the employee's health, by encouraging healthy behaviors and practices, while allowing time for employees to engage in health practices such as taking hydration breaks, allowing adequate time for lunch, and encouraging job task rotation. Employers can create a culture of health, similar to that of creating a culture of safety, which can also increase morale and productivity.
Q – What are the top 3 ways that employers can do to eliminate injuries to their employees?
Create a culture of safety with an emphasis on safety over productivity. Ensuring the employee knows that the employer values their health and safety over productivity.
Provide education on how the employees can maintain their health to reduce their injury risk.
Encourage and reward healthy lifestyle practices such as proper hydration, a whole foods diet and adequate rest and sleep.
Q – How effective are pre-employment performance evaluations at identifying a potential work-related injury?
It depends on the quality of the performance evaluation. The majority of performance evaluations assess biomechanics and pre-existing injuries of the musculoskeletal system alone. However, poor health habits such as a high processed food diet, smoking, inadequate hydration, and the absence of adequate high-quality sleep can provide a higher injury risk than a pre-existing injury and faulty biomechanics. I believe we can get a good idea about health habits and risk through the interview process, by asking about hobbies, for example: "Here at ABC Tree Care, we value the health of our employees and encourage healthy habits on the job; do you have any health practices that you engage in?" "What do you like to do with your free time?"
Q – How does a company begin to institute an employee wellness program?
Begin by education from a credible, respected source. Then encourage healthy lifestyle practices. It only takes a few employees who take their health seriously and begin to feel better and have more energy to peak the interest of others. Energy is contagious.
Q – How should an employer manage an aging arborist to prevent injuries?
Injury risk is not necessarily associated with age. A 60 y/o that takes good care of themselves can be less of an injury risk than a 25 y/o who engages in poor health habits and risky behaviors.
Q – Are there injury trends that you see in the tree care industry?
The most common orthopedic injuries that I see are shoulder, knee and low back injuries. However, metabolic issues, such as pre-diabetes and diabetes are on the rise and contributing to work related musculoskeletal disorders because elevated blood sugars effect soft tissue viability. According to the World Health Organization (WHO), 50% of diabetes cases have not yet been diagnosed. I believe this is creating a rise in work related musculoskeletal disorders.
Q – What advice would you give to a growing company to establish a healthy workforce?
Invest in the health of your employees, they are the best machinery you can buy.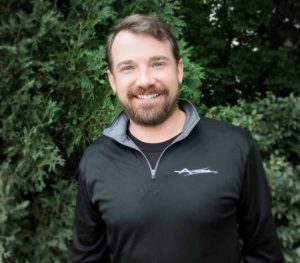 Written by: Eric Petersen